Ally Mcbeal
This page is brought to you by CINESOUTH.com/tv - for the best south indian entertainment
Telecast on Wednesdays in StarWorld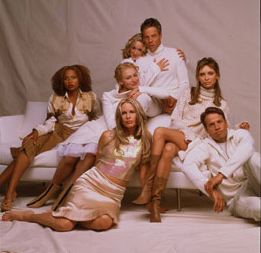 Click here for the telecast timings in India
Cast:
Calista Flockhart as Ally McBeal
Greg Germann as Richard Fish
Lisa Nicole Carson as Renée Radick
Jane Krakowskias Elaine Vassal
Vonda Shepard as Singer
Portia de Rossi as Nelle Porter
Lucy Liu(Charlies Angels) as Ling Woo
James LeGros as Mark Albert
Robert Downey Jr. as Larry Paul
Peter MacNicol as John Cage
Following cast has been taken off from the show. Eventhough we might see them in starworld for sometime.
Courtney Thorne-Smith was Georgia Thomas
Gil Bellows was Billy Thomas

Synopsis:
Ally McBeal is an attorney. She's also single after breaking up with her long-term boyfriend, Billy Thomas. Ally and Billy were inseparable since childhood,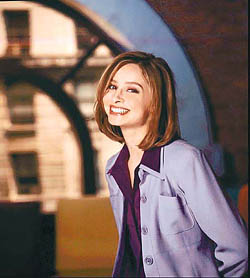 but their togetherness ended during law school when Ally was selected for a prestigious honour and Billy wasn't, precipitating Billy's transfer to another school.
Circumstances led Ally to join a Boston firm, headed by her law school nemesis, Richard Fishman. There she meets her new colleague: Billy. Yes, the same Billy who is now married, although there are still strong feelings on both sides.
To add to the confusion, Ally wants to hate his wife Georgia, but she can't help but like her. When Ally has a reaction to something, we see it.
And Ally's thoughts are anything but shy! Created by David E. Kelley, the award- winning producer of "Chicago Hope" and "The Practice", ALLY MCBEAL promises a vivid fantasy life, complications of the heart, and a contemporary look at real-life office politics.

Recent news: Billy and Georgia has parted ways from Ally Mcbeal.



Websites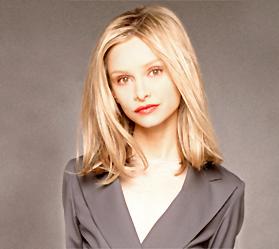 http://www.allymcbeal.com/ Official Ally McBeal site

http://www.allymcbeal.org.uk/ Ally McBeal Uk resource. Featuring episode guide, cast address, info, sound bytes, video clippings, message boards and trivia

http://allymcbeal.tktv.net/ Ally resource on the net. Episode guide, pics, message boards and sound tracks


http://www.cinesouth.com South india's favourite entertainment site
http://www.cinesouth.com/tv/ TV news, reviews of shows, schedules, cable tv, info on programs telecast in indian subcontinent.
© Cinesouth.com